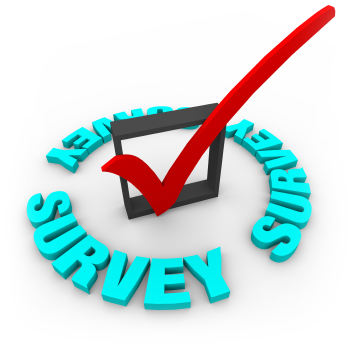 If you or someone you know has been involved in an accident and was not at fault, it is important to know that results from an MMI nationwide survey support the concept of diminished value and the direct effect it has to the loss in resale value of a damaged and repaired vehicle.
MMI SURVEY RESULTS CONFIRM:
When considering the purchase of a used car, the majority of consumers feel it is very important to verify a used car's accident history prior to purchase
In addition to obtaining past accident history information directly from the seller, consumer use of internet sites such as Carfax® and AutoCheck® plays an important part in the verification process of a used car's accident history
The majority of consumers will not purchase a car with an accident repair history, even with the knowledge that the vehicle was expertly repaired
For the smaller number of consumers that would consider the purchase of a car with an accident repair history, a large discount in price will be expected as a result of the car's prior history
How does diminished value impact you?
Consider the two used cars for sale below that are the same year, make and model with similar mileage, options and same general condition. The silver Camry has an $8000 accident repair history, while the white Camry has no accident history.

Do you think these cars will sell for the same price? The resounding response is NO!!
Be Aware of Your Car's Accident History Impact on Its Resale Value
We cannot stress enough that when you decide to sell your repaired car, its accident history will be known to consumers and this history will impact its resale value. Upon questioning you, the seller, and/or confirmation of your car's accident history through available internet sites, most consumers will choose not to purchase your car. For the significantly smaller number of consumers who will consider the purchase of your vehicle, a large discount will be expected due to its accident repair history!
Trading in your vehicle will be no easier. The diminished value of your vehicle at trade-in due to its accident history will be evident! Most damaged and repaired vehicles cannot be sold as "Certified Pre-Owned" cars and the majority of dealers will not want them. A dealer offer on trade-in for your damaged and repaired car will be significantly lower as the dealer may need to sell this car to a wholesaler for auction. Most trade-in contract forms will require you to sign off on your vehicle's accident history prior to the trade being finalized. For example, you may be asked to certify that among other things, the vehicle you are trading in has not been involved in any accident.
DON'T WAIT!
MMI'S APPRAISAL SERVICES WILL HELP YOU TO COLLECT ON YOUR VEHICLE'S DIMINISHED VALUE NOW!